Aquabot - S300 Prime Robotic Pool Cleaner with 50' Cable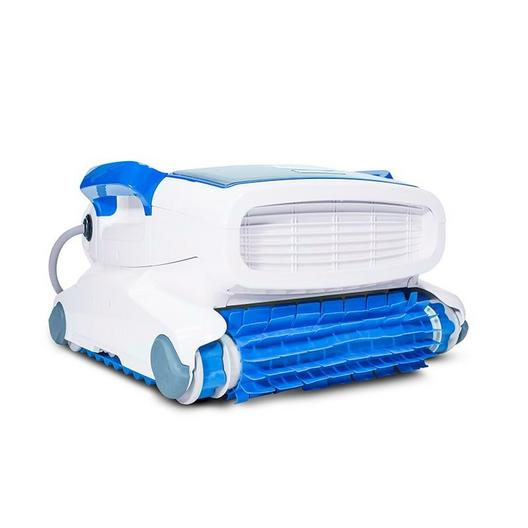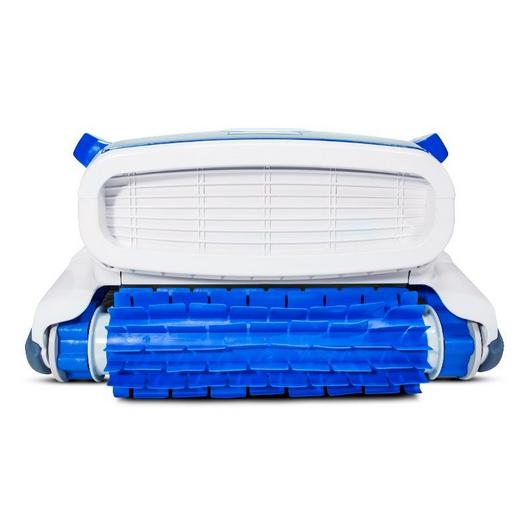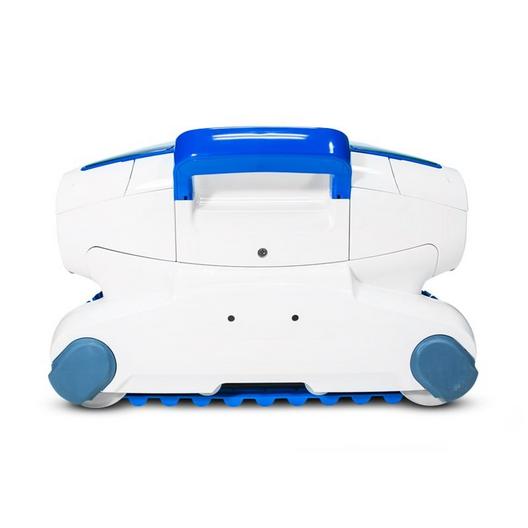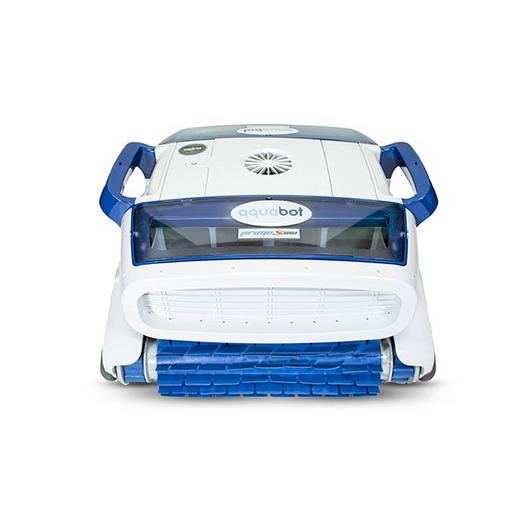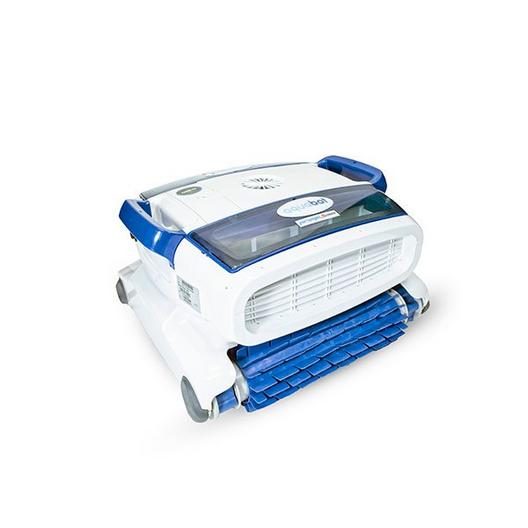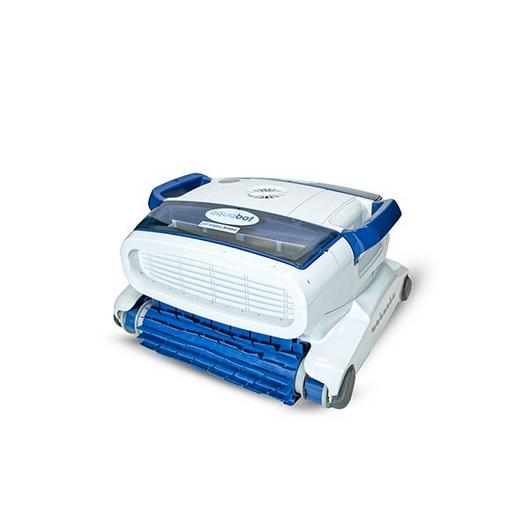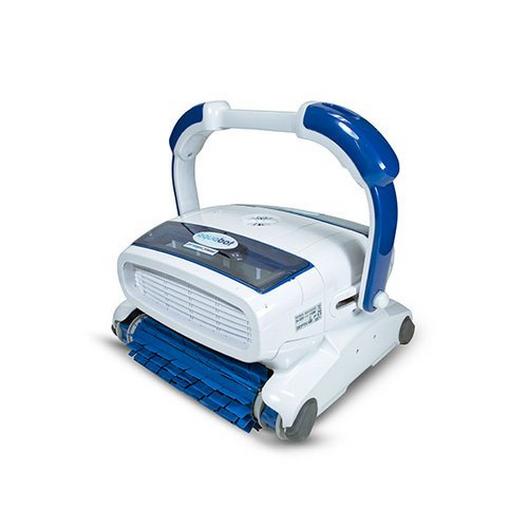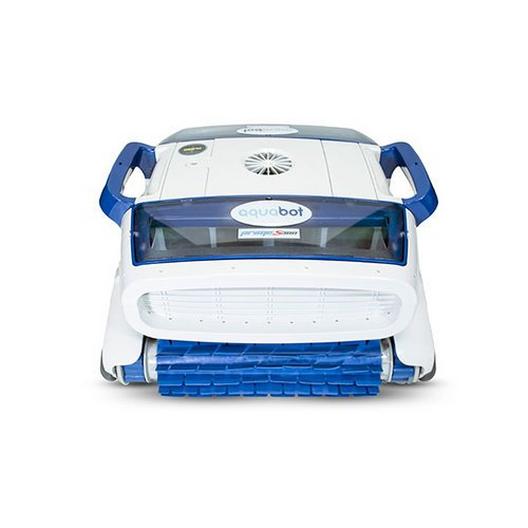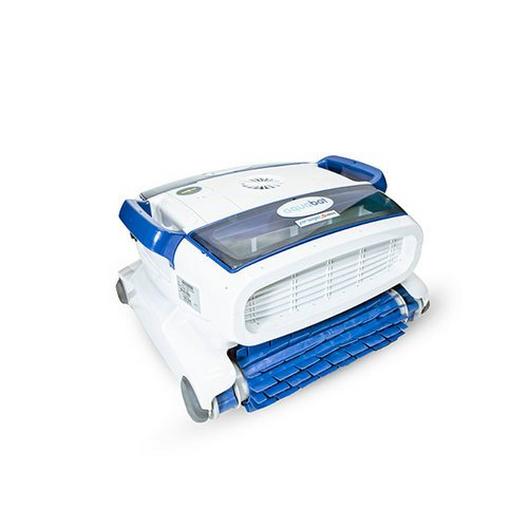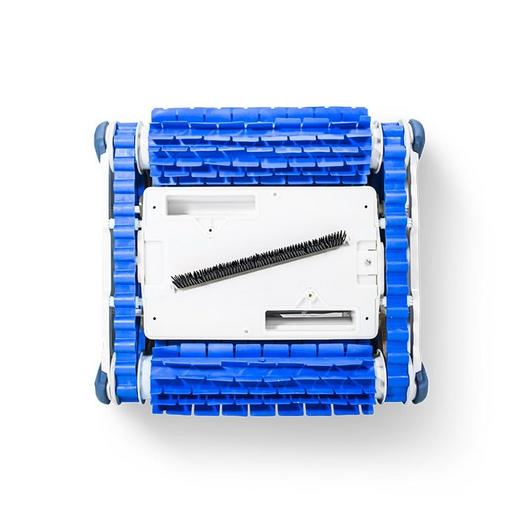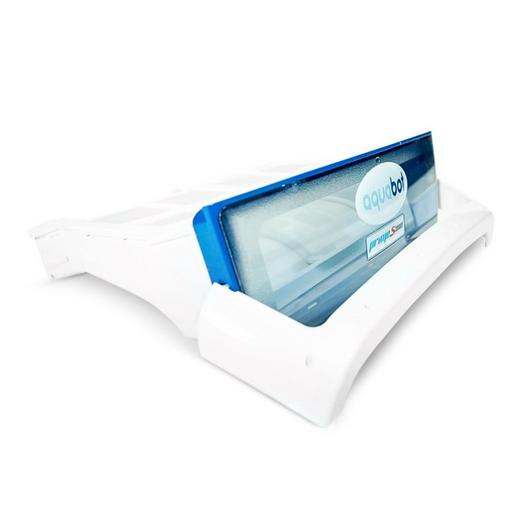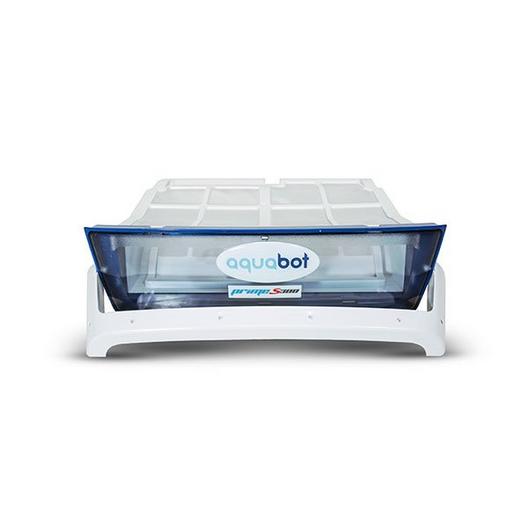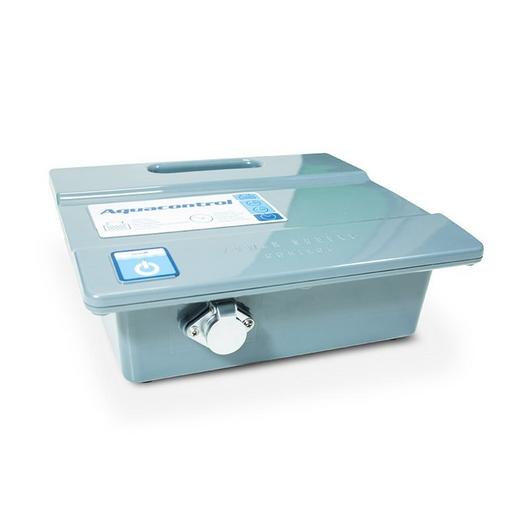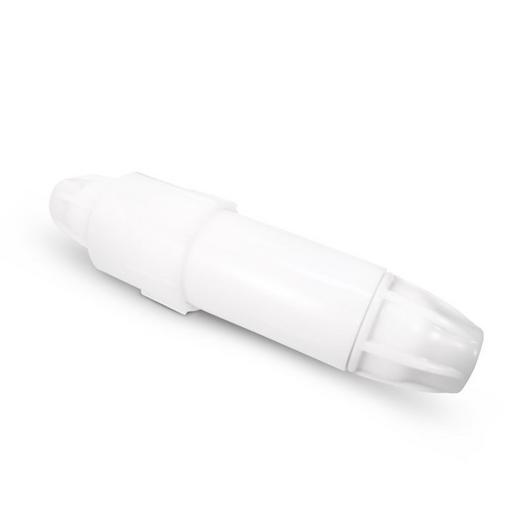 The Aquabot S300 Prime Robotic Pool Cleaner is a self contained robotic cleaner that scrubs and vacuums the floor and walls of the pool. More Details
Standard Shipping
- Ship To Home
---
Description
The Aquabot S300 Prime Robotic Pool Cleaner is a self contained robotic cleaner that scrubs and vacuums the floor and walls of the pool.
Cleans and scrubs pool floor, cove and partial wall
Safe for all types of pool surfaces (including vinyl)
Filter cartridges capture the finest of debris for maximum cleaning and maintenance
Long 50' floating cable
Top loading filter baskets with polycarbonate clear lid
360 degree anti-tangle swivel
Easy to use power supply
1 1/2 Hour Cleaning Cycle
AquaSmart Gyro System for Intelligent Systemized Cleaning
Industry-leading 3-Year Limited Warranty
---
Details
The Aquabot S300 Prime Robotic Pool Cleaner is an efficient and ultra-light weight robotic pool cleaner that provides deep cleaning results. The Aquabot S300 Prime comes with a 50' swivel cable, top loading filtration baskets, Aquacontrol power supply, and a three year limited warranty from the manufacturer. The Aquabot S300 Prime boasts fast cleaning, powerful suction, and ultimate simplicity.
The Aquabot S300 Prime is the product of innovation and years of developing a better pool experience with the latest technology in order to meet the needs of every pool owner.
The Aquabot S300 Prime comes with two powerful engines - one to drive and propel the cleaner and the other to pump the water. Having both motors means that the Aquabot is crafted to increase motor functionality and maximize lifespan.
With the Aquabot S300 Prime, you have access to both filter baskets with a visible clear filter lid found on top of the robotic cleaner. In addition, this cleaner comes with an active scrubbing brush with a center vibrating sweeper brush--making this unlike other robotic cleaners. No obstacle is too challenging for the Aquabot S300 Prime because of the commercial grade traction tread and obstacle avoidance, while most other cleaners use standard wheels to get around.
The Aquabot S300 Prime Robotic Cleaner can clean your pool in less than two hours, save you money with energy efficient cleaning methods and chemical costs, and has an impressive 3 Year Warranty (including a Bumper-to-Bumper coverage for the first year).

---
Highlights

As makers of the original robotic pool cleaner, the Aquabot S300 Prime was created with the latest and greatest technology used in the industry today. Engineered with the industry's smartest microprocessor, the AquaSmart Gyro System for Intelligent Systemized Cleaning means that this robotic cleaner remembers the layout of your pool for easy, efficient cleaning time.

Aquabot is committed to using less chemicals and having a more purified pool, which is why the Aquabot S300 Prime is such a high-performing cleaner that works tirelessly to filtrate and clean the water. In fact, the Aquabot helps polish and circulate water so well that it can save up to 30% more chemicals than other industry robotic cleaners out there.

Aquabot's filtration systems make replacing filter cartridges a breeze. Not only that, but Aquabot's design makes it easy for anyone to access the filters through the top of the cleaner--as opposed to the bottom of most robotic cleaners. You don't even need to remove the cleaner from the pool! You can replace it right then and there!

Consider Aquabot your own personal pool caretaker. With the Aquabot, you maximize your time enjoying your pool rather than worrying about maintenance. Plus, the Aquabot is so energy efficient, it uses a fraction of the energy that is required compared to most other pool cleaners. The average cost to run an Aquabot is about a nickel an hour.
---
Specs
| | |
| --- | --- |
| Product Type: | Pool Cleaner |
| Pool Cleaner Type: | Robotic |
| Manufacturer: | Aquabot |
| Weight: | 23 lbs |
| Cleaning Area: | Floor, Walls and Cove |
| Pool Surface: | All Surfaces |
| Installation Type: | Residential |
| Pool Type: | In Ground |
| Wattage: | 210W |
| Warranty: | 3-Year |
| Cord/Hose Length: | 50 ft |
| Pool Size: | Up to 40' |
| GPM: | 75 |
| External Timer: | Compatible (Sold Separately) |
---
---
Warranty
Three (3) Year Limited Warranty on Product, see Owner's Manual for a full description of warranty claims and coverage details.