Kelley Technical Coatings - Olympic Zeron Epoxy Pool Paint, 1 Gallon, Viking Blue - 7276GL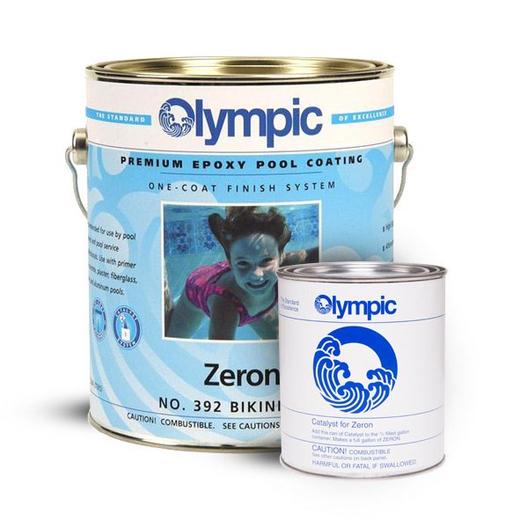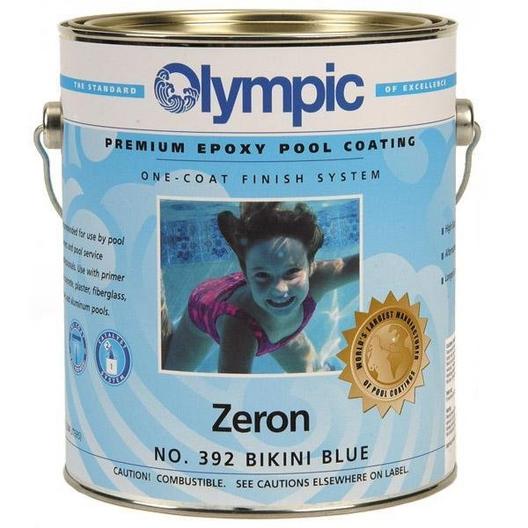 Kelly Technical Coatings Olympic Zeron Epoxy Pool Paint in 1 Gallon is a two-part epoxy pool paint that provides up to eight years of service from the application. More Details
This item is currently not available
---
Description
Kelly Technical Coatings Olympic Zeron Epoxy Pool Paint in 1 Gallon is a two-part epoxy pool paint that provides up to eight years of service from the application.
Only Requires One Coat
High Gloss Finish
Alternative to Plaster
Longest Lasting
Coverage: Approximately 125 - 150 square feet per gallon
One Coat is all you need
Catalyst Included
---
Details
Olympic Zeron Epoxy Pool Paint, 1 Gallon, Viking Blue - 7276GL
The ZERON system is the longest lasting epoxy pool coating available. You can expect up to eight years of service from one application of this product.
The the greatest advantage of the ZERON system is that it only requires one coat. ZERON is a heavier bodied material than POXOLON so it will require a little more effort in its application and will not spread as far. However, due to the extremely long life of ZERON, the cost per year of service is lower than any other pool coating available.
This the coating may be applied by roller or airless spray equipment. ZERON is highly recommended for professional pool builders and pool service companies as an alternative to traditional pool plaster. The finished surface will stay brighter and will be easier to keep clean than a plastered pool.
Coverage: Approximately 125 - 150 square feet per gallon. Available in these attractive colors: White, Blue Ice, Bikini Blue, and Blue Mist.
Epoxy pool coatings have proven to be the most effective long-range protection for swimming pool surfaces. This is due to the fact that epoxies cure to a very hard, non-porous finish that is insensitive to pool chemicals, ph balanced, and automatic pool cleaning machines. Their ceramic-like qualities create a fresh and inviting appearance that will be easy to clean and extremely durable. We produce two types of epoxy pool coatings.
---
Specs
| | |
| --- | --- |
| Pool Type: | In Ground |
| Product Type: | Pool Maintenance |
| Manufacturer: | Kelley Technical Coatings |
| Color: | Viking Blue |
---
---
Warranty
See Owner's Manual for details