Natural Chemistry - Pool Magic + PHOSfree 1 L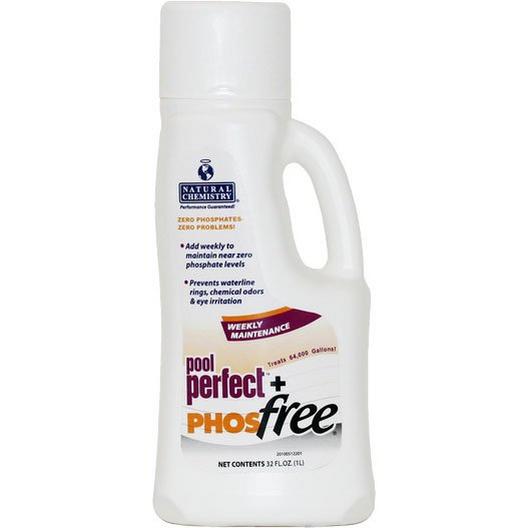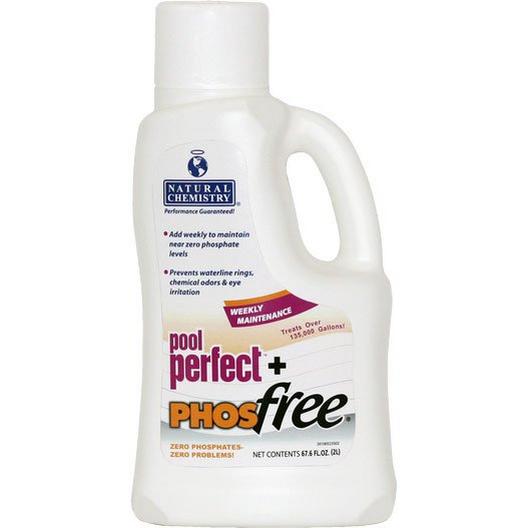 Pool Magic + PHOSfree contains all natural enzymes that break down organics making opening and closing easy and quickly reduces moderate phosphate levels. More Details
---
Description
Pool Magic + PHOSfree contains all natural enzymes that break down organics making opening and closing easy and quickly reduces moderate phosphate levels.
Specifically formulated for cold water application
Speeds clean up, readies the pool for trouble free maintenance
All benefits of Pool Magic and PHOSfree combined
Can be used under pool winter covers, ideal product for mesh covered pools
End of season application reduces off season scum line and staining of pool surface by organic contamination
---
Details
Pool Magic + PHOSfree is ideal to treat your pool at the beginning and end of each season and to eliminate a moderate level of phosphates at any time as the first step of Natural Chemistry's Clear, Perfect Water Program.

Pool Magic + PHOSfree contains all natural enzymes that break down organics to make opening and closing fast and easy. A quick clean up to start off the season and prevents organic staining and phosphate build-up in the off season. PoolMagic + PHOSfree contains SMARTZyme technology. SMARTZyme technology wastes no time breaking down organic materials. A small amount of Natural Chemistry's enzymes can treat large amounts of water due to their ability to bind to organic contaminants and reduce them to smaller and smaller parts, breaking them down to their original components such as carbon dioxide and water.
Pool Magic + PHOSfree is perfect to use after a heavy storm and acts as a phosphate shock or "phos-shock" to quickly eliminate phosphates that were introduced into the water. For best results, make sure that the sanitizer level in the water is below 4ppm before adding to the water. Use it to make your water feel soft and silky, while preventing problems like: waterline rings, non-living organic staining, surface oils, and phosphate build-up.
---
Highlights

Taking advantage of naturally occurring enzymes, Natural Chemistry provides a simple, non-toxic solution to breaking down organic materials quickly and safely in your pool.

Get your pool sparkling fast with a wide selection of pool and spa products ranging from balancers to natural sanitizers and oxidizers for your spa to phosphate removal, salt water magic to metal and scale control for your swimming pool.
---
Specs
| | |
| --- | --- |
| Chemical Size: | Liquid |
| Container Size: | Bottle:1 L |
| Product Type: | Pool Chemical |
| Chemical Type: | Phosphate Removal |
| Eco-Friendly: | Yes |
| Manufacturer: | Natural Chemistry |
| Dosage: | 1L per 25,000 gallons |
---
---
Warranty
See Owner's Manual for details