Pentair - WhisperFlo 011516 Full-Rated Energy Efficient 3HP Pool Pump, 230V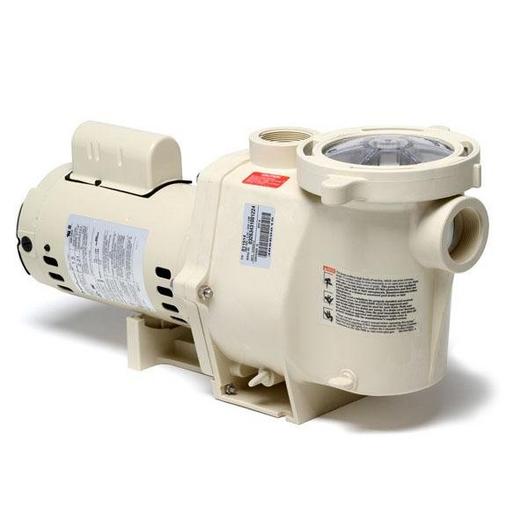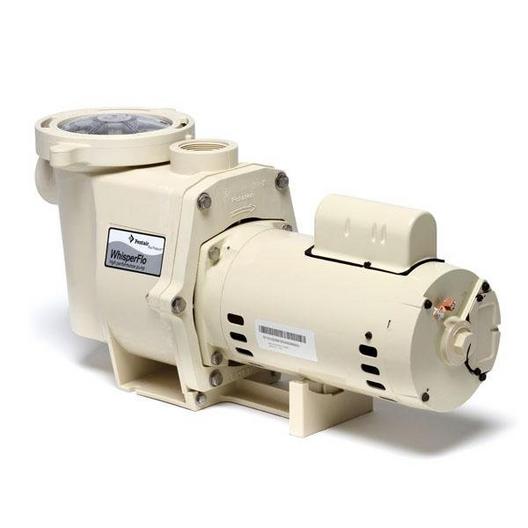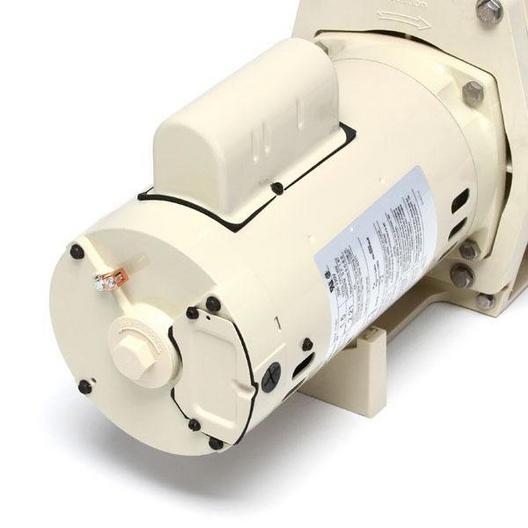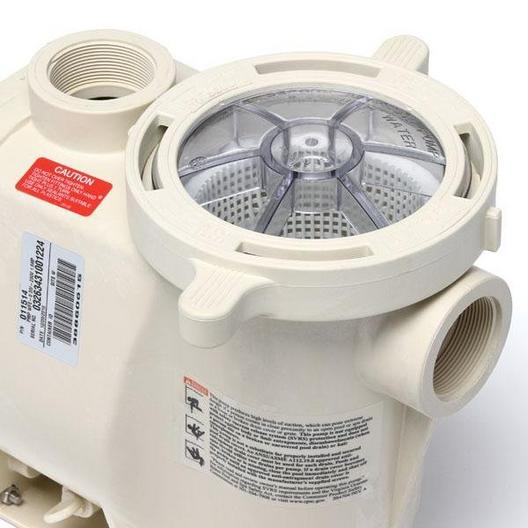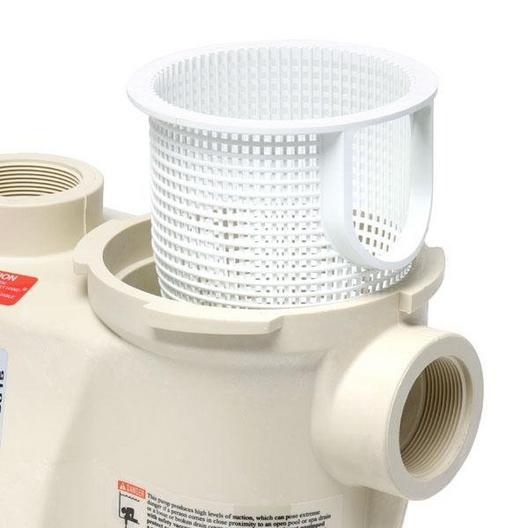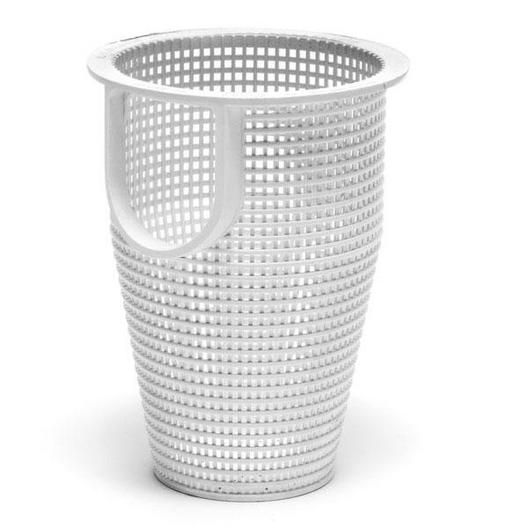 Pentair WhisperFlo 011516 Energy Efficient Pool Pump combines the highest water flow of any single speed pump with the lowest electrical consumption. More Details
---
Description
Pentair WhisperFlo 011516 Energy Efficient Pool Pump combines the highest water flow of any single speed pump with the lowest electrical consumption.
Oversized strainer basket and volute - industry standard in pool pumps
Standard and Energy-efficient Square Flange Motors available
Lower HP's deliver higher performance than industry standard
Compatible with all cleaning systems, various filters and jet action spas
Heavy-duty/durable construction is designed for long life
Designed for residential and commercial applications
New motor increases life, energy, efficiency, ease of installation and better cooling for long service life
Unique FunnelFlo diffuser and high-efficiency impeller maximize water flow and energy efficiency while minimizing turbulence and noise
User-friendly Cam and Ramp lid is easy to remove and quickly locks in place with a quarter-turn
Ideal for pool and spa combinations and for operating in-floor cleaning systems
Available in single or dual speed models
---
Details
The Pentair WhisperFlo 011516 Full Rated Energy Efficient 3 HP, 230V High-Performance Pump is the standard in high-performance pool pumps. This pump is built using an innovative hydraulic design that moves water more efficiently and more quietly than competitive pumps. Under typical operating conditions, WhisperFlo High-Performance Pump offers the highest water flow of any high performance single or two-speed pump-yet with the lowest electrical consumption.
Durability built in
the WhisperFlo is designed to be a tireless workhorse. Its engineered thermoplastic housing withstands extreme heat and resists corrosion. The commercial-grade motor frame has a rustproof, stainless steel motor shaft and sealed bearings that never need lubrication.
This pump has been engineered to provide optimum performance in any size pool or pool and spa combination. WhisperFlo is built to last, and as a result, has become the industry's top seller for years.
The Pentair WhisperFlo Pump does not include union fittings. The 2" union fittings are available separately in a two-pack under item number (21063-200-000-2PK).
California Residents WARNING: Cancer and Reproductive Harm - www.P65Warnings.ca.gov
Q: When do the new U.S. Department of Energy (DOE) regulations for single speed pumps go into effect? A: New federal regulations will require new pool pumps manufactured after July 19, 2021 to meet new minimum energy standards. This includes both in-ground and above-ground pumps. The new standards apply to residential and commercial pumps and are not the same for all pumps.
Q: Can I buy or install a pump that was made prior to the effective date? A: Yes, the new DOE regulations only affect pool pump manufacturers. After the effective date (July 19, 2021), manufacturers can only manufacture pumps that meet the new energy-efficiency requirements. Pumps that were manufactured prior to the effective date will be available for purchase until existing inventory is depleted.
Q: What is WEF and what do I need to know about it? A: WEF stands for Weighted Energy Factor and is a new standard for evaluating the energy efficiency of pool pumps. It was created as part of the broader set of DOE regulations.
WEF is based on energy factors at different pump speeds (when applicable). It's similar to miles per gallon (MPG) ratings for vehicles—the higher a pump's WEF rating, the more efficient the pump.
Because of the new DOE regulations, all pumps manufactured after July 19, 2021 are required to meet WEF energy-efficiency standards and be labeled with a WEF rating.
Q: Which pool pumps have the best WEF ratings? We recommend that you visit the ENERGY STAR® website to compare the WEF ratings of different pump brands and models.
Q: Can I purchase a pool pump that already meets the new DOE pool pump requirements? Yes! There are already a large number of compliant pump models on the market.
New Terms, Definitions and Labeling Requirements
WEF (Weighted Energy Factor): This is a measure of the pump's energy efficiency (how much water is pumped divided by how much energy it takes), similar to miles per gallon in an automobile. The higher the WEF, the more efficient the pump. Each pump must be labeled with its WEF.
HHP (Hydraulic Horsepower): This is the amount of hydraulic power produced by the pump's wet- end. This measurement is the pump power output at maximum operating speed and full impeller diameter. HHP is used to size pumps instead of motor horsepower. THP (Total Horsepower) or SFHP (Service Factor Horsepower): This is the new pump HP rating and is determined by the total HP created at the motor shaft. Each pump must be labeled with its THP.
Note: At this time, the new standards do not apply to replacement motors. This means a customer can replace a malfunctioning motor without replacing the existing pump.
---
Highlights

Its advanced FunnelFlo diffuser paired with a high-efficiency impeller maximizes water flow and energy efficiency while minimizing turbulence and noise.

WhisperFlo pool pumps deliver maximum circulation at low operating costs. Each pump features an energy efficient motor that has a commercial grade frame, rustproof stainless steel shaft and sealed bearings that last long.
---
Specs
| | |
| --- | --- |
| Pump Speed: | Single |
| Installation Type: | Residential |
| Pool Type: | In Ground |
| Service Factor: | 1.15 |
| Union Connection: | 2 x 2 inches |
| Horsepower: | 3 HP |
| Amp Draw: | 15.0-13.6 |
| Rating Type: | Full-Rated |
| Product Type: | Pool Pump |
| Energy Efficient: | Yes |
| Voltage: | 230V |
| Compatible Motors: | B844 |
| Manufacturer: | Pentair |
| Warranty: | 1-Year |
---
---
Warranty
One (1) Year Warranty if Installed by Pool Professional, Sixty (60) Day Warranty if Installed by Non-Professional, see Owner's Manual for a full description of warranty claims and coverage details.