Pool Covers
PoolSupplyWorld is one of the largest providers of Pool Covers, ranging from Solar Covers, Winter Covers, and Safety Covers. There is a pool cover for every shape, size and season. PoolSupplyWorld also offers custom safety pool covers for all unique swimming pool shapes.
Safety Covers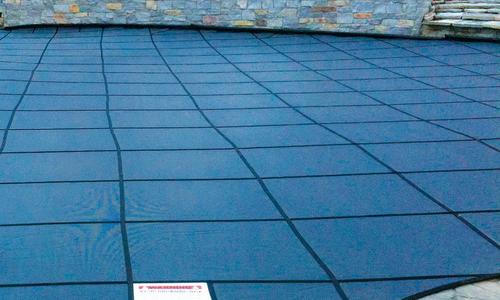 Prevent accidental pool intrusions.
Reduce debris, contaminants, and maintenance.
Starting at

$307.99

.
Safety covers add security while reducing pool maintenance in the winter months. They're secured by anchors mounted to your pool deck for a tight fit, preventing accidental intrusion of your pool. Mesh covers allow water to pass through, preventing snow and water buildup on the cover, while solid covers protect you pool water from contaminants and sunlight, reducing bacteria and algae growth.
Winter Covers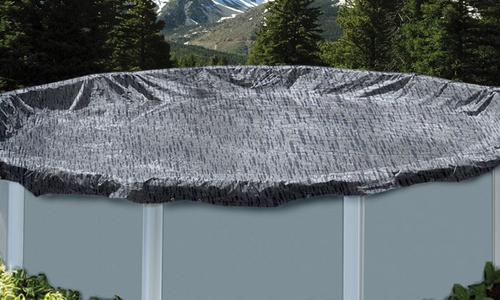 Protect against dirt and debris.
Reduce the need for chemicals and maintenance.
Starting at

$22.35

.
Winter covers keep your pool clean and balanced during the winter months while your pool is not in use. They protect your pool from the entry of dirt and debris, and they reduce sunlight, a major contributor of algae growth. Our winter pool covers are made with high quality woven strands to promote longevity and durability, and they come in multiple shapes and sizes to match any pool.
Solar Covers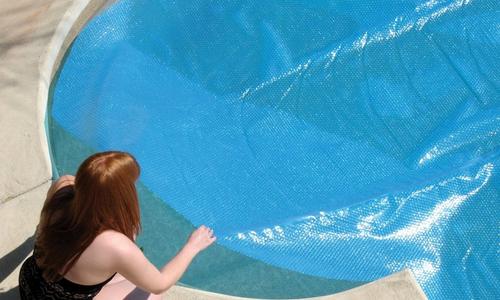 Save money and energy all summer long.
Increase water temperature by up to 15 degrees.
Starting at

$24.99

.
Solar covers are an eco-friendly and cost-effective way to heat your pool. Our covers are made of a strong UV-resistant material with thousands of small bubbles which trap heat from sunlight and transfer it into your pool water, increasing temperature by up to 15 degrees. Solar covers also prevent the evaporation of water, keeping water warm and reducing the loss of chemicals.
Solar Sun Rings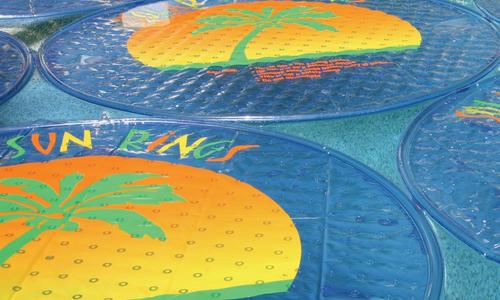 Heat your pool without using full covers.
Designed to work with automatic pool cleaners.
Starting at

$21.49

.
Solar Sun Rings are a great way to easily heat pools of all shapes and sizes. The rings utilize the sun by absorbing UV rays and converting it into heat. They also prevent the evaporation of water, reducing the loss of pool chemicals. The rings are made from two sheets of heavy-duty, UV-resistant vinyl bound together with magnets that release and re-attach when in contact with an automatic pool cleaner
Custom Covers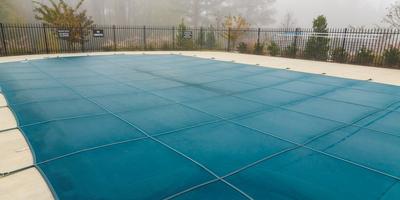 Winterizing Hardware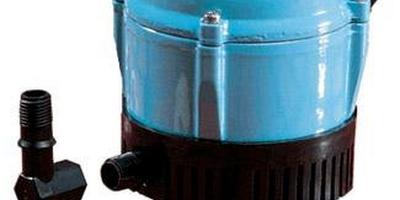 Solar Cover Reels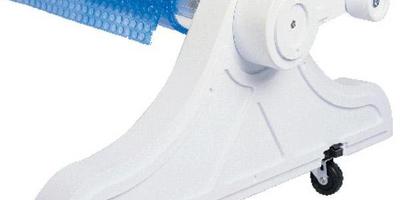 Liquid Solar Blankets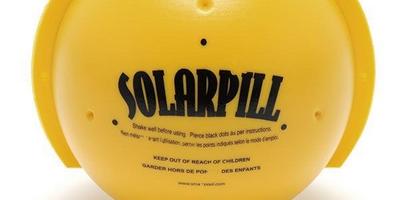 Leaf Nets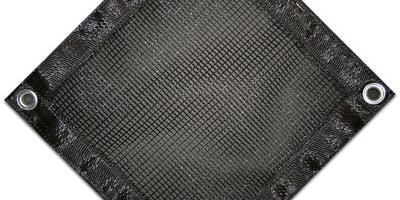 Pool Closing