PoolSupplyWorld - Total Alkalinity Increaser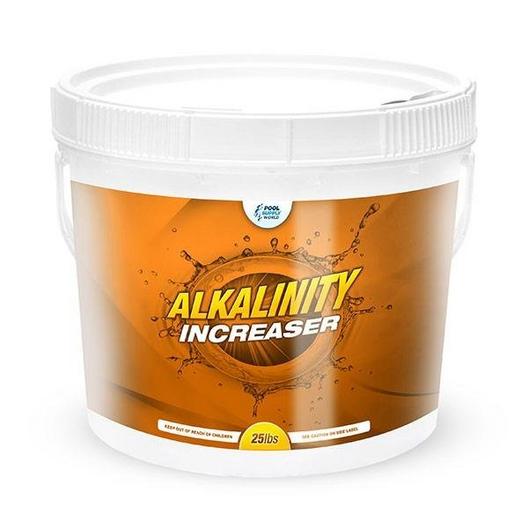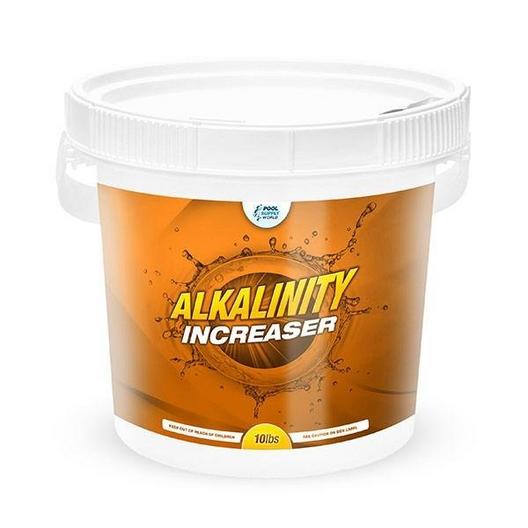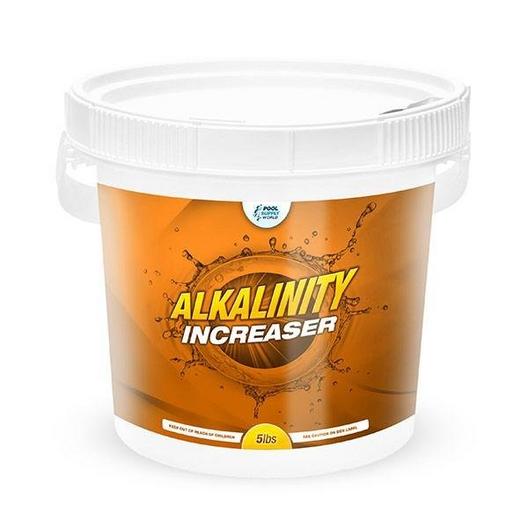 Alkalinity Increaser raises the total alkalinity level to an ideal range of 80 - 120ppm ensuring a more stable pH level. More Details

Subscription Available
Standard Shipping
- Ship To Home.
---
Description
Alkalinity Increaser raises the total alkalinity level to an ideal range of 80 - 120ppm ensuring a more stable pH level.
Raises total alkalinity level to safe range
Stabilizes pH balance in pool water
Enables chlorine to work more efficiently
Stops eye irritation, equipment corrosion, and plaster etching caused by low alkalinity
Dosage: 1-1/2lbs. for every 10,000 gallons to raise alkalinity 10ppm
Note: Items received have the same chemical make-up, but may not look exactly like the item pictured above.
Note: We cannot ship this product to California.
---
Details
Maintaining total alkalinity in the ideal range is important for achieving proper water chemistry. Total alkalinity in pool water is the resistance to change for pH. The ideal range for Total Alkalinity is 80-120ppm. Low alkalinity can cause unpleasant eye irritation, unsightly plaster etching, and can even corrode pool equipment, decreasing operation efficiency. High alkalinity can lead to imbalanced pH, leading to higher calcium hardness levels promoting scaling in the water.
The consistent use of Total Alkalinity Increaser brings benefits such as stabilized pH levels and increased chlorine efficiency. Keeping the total alkalinity in balance will help the pH reading in the water from fluctuating. Make it a part of your maintenance routine throughout out the swim season and you'll have beautiful water that's safe for you and your family.
---
Specs
| | |
| --- | --- |
| Chemical Size: | Granular |
| Specialty: | Alkalinity |
| Product Type: | Pool Chemical |
| Chemical Type: | Total Alkalinity |
| Manufacturer: | PoolSupplyWorld |