Replacement Salt Cell with 15 Foot Cable - 40,000 Gallons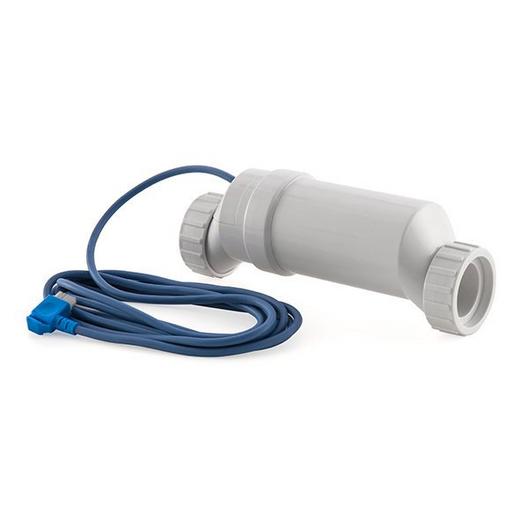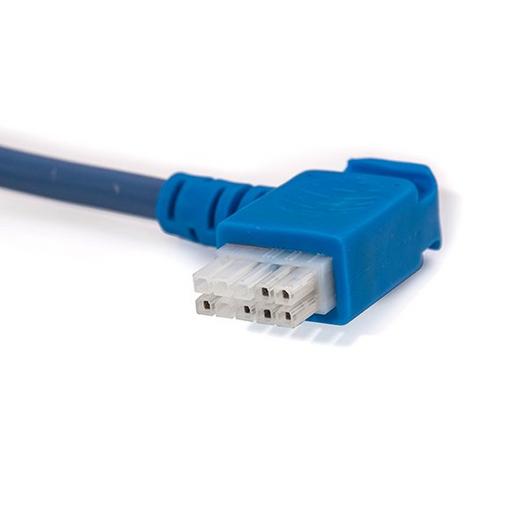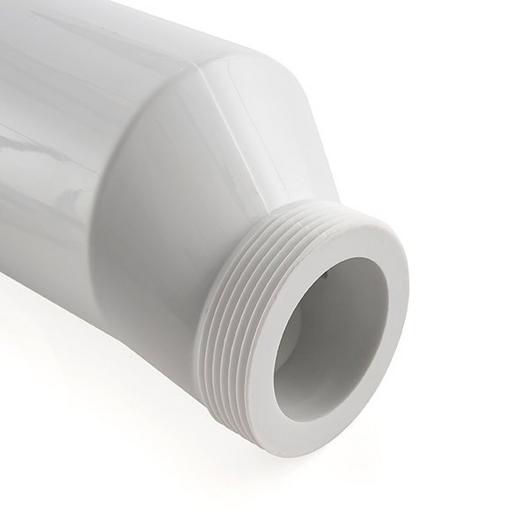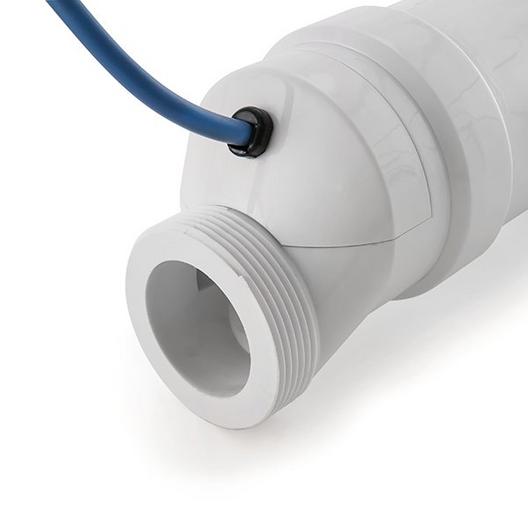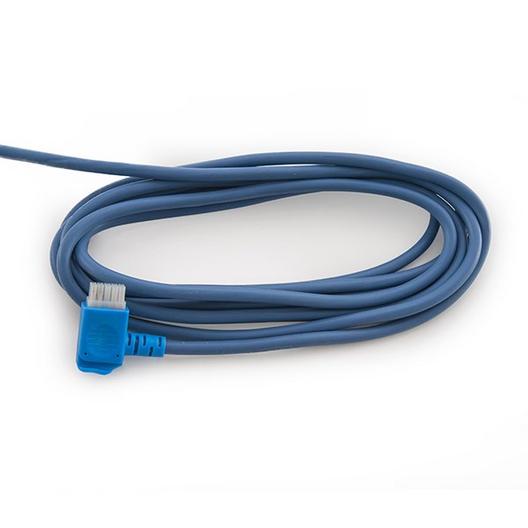 The Replacement Salt Cell up to 40,000 Gallons is high performing, eco-friendly and a more affordable alternative to the OEM salt cell for cleaner pool water. More Details

Subscription Available
Standard Shipping
- Ship To Home.
Description
The Replacement Salt Cell up to 40,000 Gallons is high performing, eco-friendly and a more affordable alternative to the OEM salt cell for cleaner pool water.
Generic replacement salt cell
1 year warranty with full replacement
Suitable for pools up to 40,000 gallons
Maximum output 1.45 lbs. of chlorine every 24 hours
Reverses polarity to extend life and stay clean
Comes with a 15' cord
2" unions
6 amps, 13 plates
Requires Controller Firmware version 1.5 or higher. To check your firmware, press the "Diagnostic" button 7 times on the power supply.
---
Details
The Replacement Salt Cell for pools up to 40,000 Gallons is an eco-friendly, affordable, and high-performing replacement Salt Cell that comes with one year full replacement warranty.
Features
This generic replacement salt cell can sanitize pools that are up to 40,000 gallons keeping up with the competitors. It is compatible with many popular salt chlorinators as long as the control box has a firmware version that is 1.5 or higher. The salt cell comes complete with a 15-foot cord and 2" unions ready to be installed in any orientation whether that be vertical or horizontal.
Eco-Friendly
Applying alternative sanitizers to your pool, such as salt chlorination, is safer and less harsh on the environment due to the reduced amount of chemicals and waste being produced. Not only are salt cells healthier for the environment, but salt cells are also healthier for swimmers too. When swimming in a pool with a saltwater chlorinator, there is a reduction of eye irritation and dry skin that is typically caused by traditional chlorine. Salt chlorine production helps reduce those harsh chemical odors and gets rid of potential clothing and pool accessory bleaching.
Salt Cell Maintenance
To help extend the life of the salt cell, be sure to inspect it every three months. Calcium can build up inside the plates over time and can hinder the performance of chlorine production in the cell. Use a salt cell cleaning stand to help make cleaning the cell quick and easy. Always follow the manufacturer's instruction when cleaning the cell.
For a clearer, healthier, and more dependable option in a replacement salt cell, choose our Replacement Salt Cell with one year full replacement warranty for just a fraction of the cost.
Common Questions:
What firmware is needed to run the Replacement Salt Cell?
In order to ensure complete compatibility, a 1.5 or higher firmware version is required on the existing control box. To find the firmware version on the control box, press the small diagnostic button seven times located on the front of the control box to the left of the screen.
Can the Replacement Salt Cell work on pools smaller than 40,000 gallons?
Yes, it can be used for any in-ground pool that is up to 40,000 gallons. Simply adjust the output on your power unit.
How long is the cord for the salt cell?
The Replacement Salt Cell comes with a 15' cord
---
Highlights

Using alternative sanitizers, like salt chlorination, is better on the environment because of the reduced use of chemicals and waste.

Our Generic Replacement Salt Cell saves pool owners the trouble of spending more for the OEM salt cell and creates an affordable option in replacing your salt cell.

The Replacement Salt Cell automatically generates a self-renewing supply of fresh, pure chlorine that makes your pool water clean, clear and feel soft.
---
Specs
| | |
| --- | --- |
| Pool Type: | In Ground |
| Salt System Type: | Salt Only Cells |
| Product Type: | Salt Cell |
| Warranty: | 1-Year |
| Pool Size: | Up to 40,000 gallons |
| Product Dimensions: | 7" Width x 14" Length x 5" Height |
| Product Weight: | 5 lbs. |
---
Warranty
One (1) Year Full Replacement Warranty. See Owner's Manual for a full description of warranty claims and coverage details.